Regional Information
Autumn glows red and amber along the banks of rivers that flow to a heart founded on gold, and shaped by enterprise.
The thriving town metropolis of Alexandra is Central Otago's business and political capital. It is situated at the conjunction of two rivers, the Manuherikia and the mighty Clutha. Alexandra has a reparation of being one of the hottest/coldest climates in the south.  A little further up the Clutha is the historic gold mining township of Clyde and the immense Clyde hydro dam.
Enjoy the eateries, parks, artists' studios, craft markets, Biking trails and modern facilities of Alexandra, but remember, its gold mining past is never far from the surface.
Wonder at the hardship and innovation of early pioneers in Alexandra Museum's astonishing collections.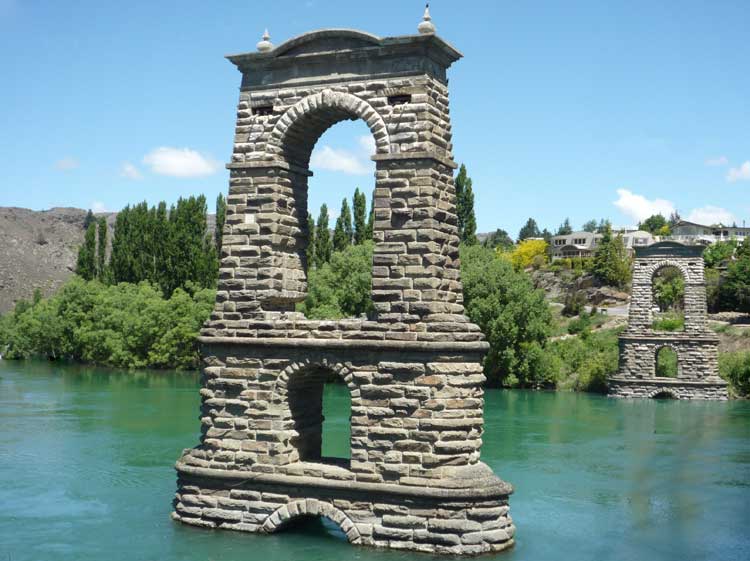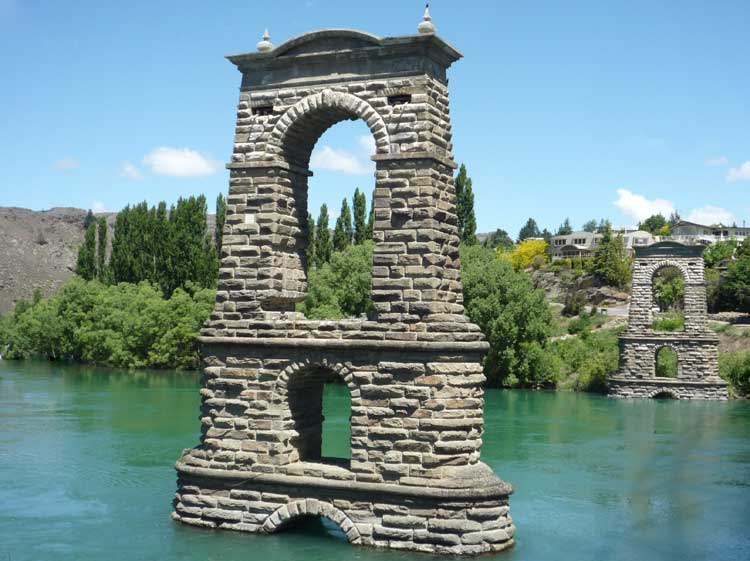 Old Gold
Tour old gold diggings and dredge sites like the spectacular Earnscleugh Flat tailings, and the town's aged stone buildings. The grand Alexandra Courthouse (1879-1972), is one of the oldest and now operates as a most popular Cafe.
A Short Drive over the old one lane railway bridge to access the walk to the clock on the hill or lunch at the shaky bridge cafe.
Or a short walk on the walking bridge attached to the old one lane bridge, then back across the shaky bridge which is an early suspension bridge across the Manuherikia River.
Magnificent stone piers are all that are left of Alexandra's first bridge.
Visit Clyde, a quaint, well preserved town of the gold rush era. Its nearby hydro dam has a capacity of 432 megawatts of power from its four turbines.